New 10 track Blues CD available now ~
https://mariadaines.bandcamp.com/album/blue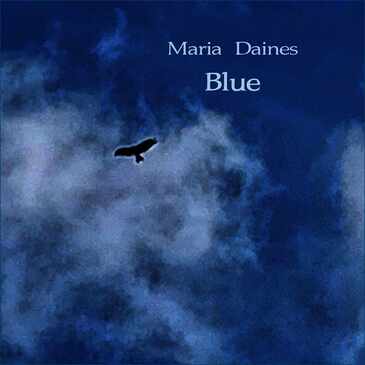 Maria Daines is a multi-award winning International vocalist and songwriter whose band opened for US artist Pink at Cardiff International Arena at the 'Party for Animals' world wide concert in 2007, the last date of Pink's 'I'm Not Dead' tour, raising over £90,000 for animal welfare charities.
Recently, the Maria Daines Band supported the legendary Hawkwind on several UK tour dates, including Rock4Rescue at Shepherd's Bush Empire. Past shows include supporting Wishbone Ash and The Groundhogs.
Based in the UK, Maria and guitarist/producer Paul Killington write songs in many genres. Maria writes lyrics and melodies and multi-instrumentalist Paul composes the music, playing all live instruments on their recordings.
Daines/Killington extensive back catalogue is published in the UK by NorthStar Music Ltd. Several songs feature in film documentary, 'Saving America's Horses', 'A Minority Pastime' and 'Dark Water Rising' the survival stories of family pets rescued during Hurricane Katrina.
Photography: Bill Pearson
Other CD's available  ~ Treebone, Faith, Hope & Sanctuary, Shelter Me and Music United for Animals. 
Please email mariadainesband@gmail.com if you would like to purchase any of these titles.